Plenary Speakers for OCEANS'17 Aberdeen
As at all OCEANS Conferences the opening day is always started off with a Plenary session featuring distinguished speakers form the world of OCEAN science, technology and management. For Aberdeen we are happy to announce that the first two of our Plenary speakers are Professor Anne Glover and Dr Stef Kapusniak providing a clear indication that OCEANS truly provides the strong links between academia and industry.
---
Professor Dame Anne Glover has pursued a distinguished career in microbiology, and has held positions of the first Chief Scientific Adviser to Scotland and then the first Chief Scientific Adviser to the President of the European Commission.  Professor Glover is now a Vice-Principal of the University of Aberdeen.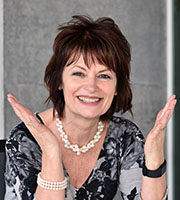 ---
Stef Kapusniak is Business Development Manager – Mining with Soil Machine Dynamics (SMD). Prior to joining SMD, Stef worked in the surface and underground mining industry, mainly in Australia. He has previously held roles in Australia as Mine Manager, Technical Services Manager, Preparation Plant Manager, Principal Mining Engineer, Senior Mining Engineer and Senior Geotechnical Engineer for a variety of companies. During his Australian career he received a ministerial appointment to the West Australian Coal Mines Examination Board. He gained a BSc in Mining Engineering and a PhD in Rock Mechanics from the University of Nottingham in the early eighties and holds both underground and opencut Mine Manager's tickets. He has also directed large construction Joint Ventures and framework contracts in the Transport and Utilities sectors in the UK.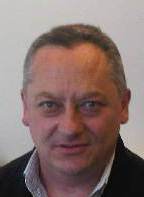 His talk is entitled: Underwater Mining – worldwide developments and emerging market opportunities
An overview of the underwater solid minerals industry will be presented, highlighting potential opportunities for traditional maritime organisations. The presentation will cover key technological, legal, economic and environmental aspects associated with both deep-sea and shallow water mining activities. Reference will be made to the status of major industrial offshore mining projects and to associated scientific research activity.